Jackson-Shaw and Onx Homes Break Ground in Georgetown!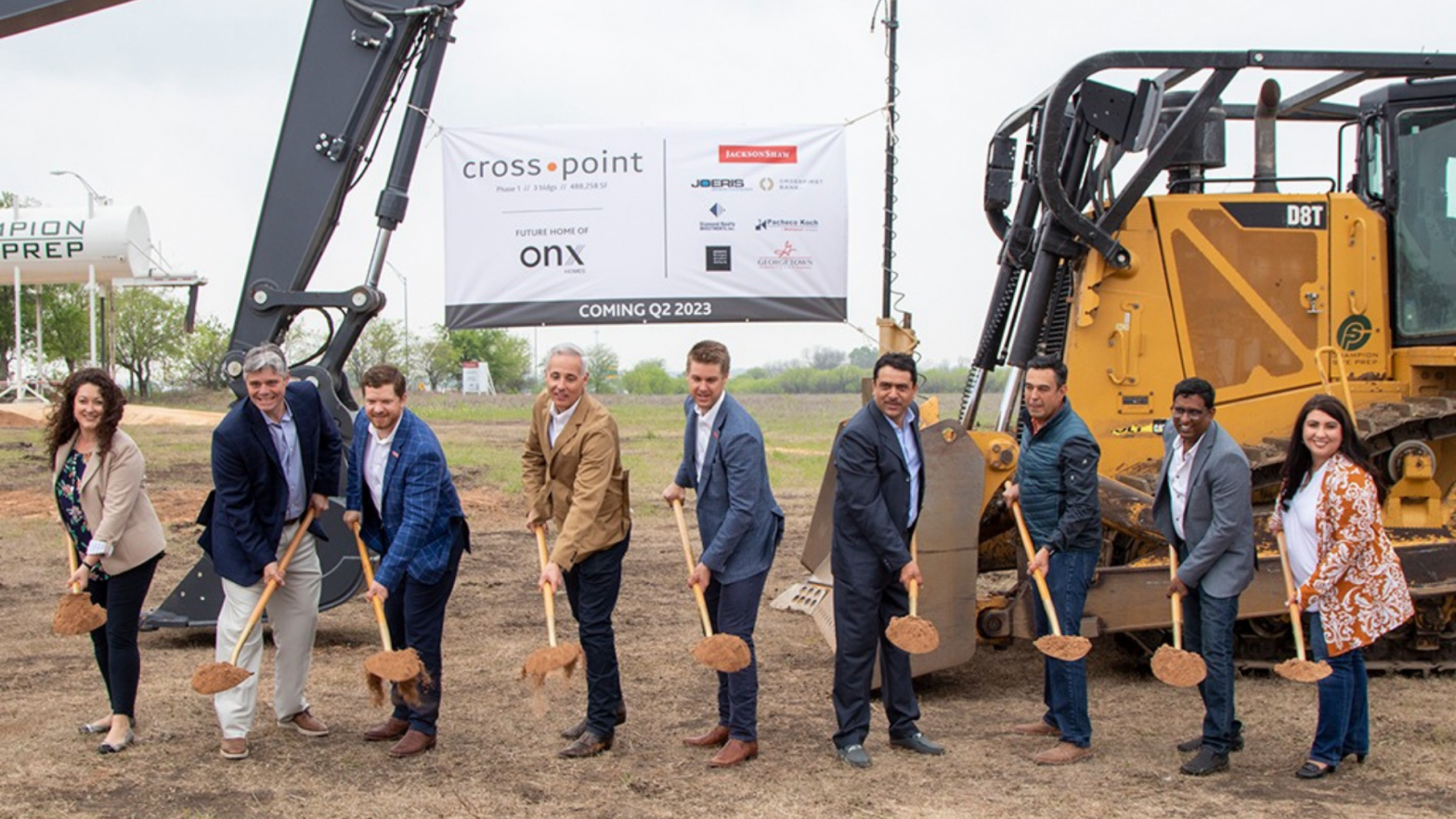 By Sydney Decker
Apr 14, 2022 | 9:30 AM
Jackson-Shaw and Onx Homes officially broke ground on a new manufacturing plant in Georgetown on Tuesday, April 12.
"Onx Homes manufactures modular homes," the City of Georgetown wrote on Facebook. "In its 204,000-square-foot manufacturing plant in the new business district (north of the I-35 & Hwy. 195 intersection), the sustainability-focused company is planning to create 300 jobs."
The company is the first to be located inside the 244-acre CrossPoint Business District.
"We are excited to partner with Jackson-Shaw to not only bring a quality business like Onx Homes to our northern quadrant but also to complete a major infrastructure project that will pave the way for development in this area," Georgetown Mayor Josh Schroeder said. "The possibilities for the entire development are endless."
According to Jackson-Shaw, Phase 1 represents 61.7 acres and will be a three-building business park totaling 488,000 square feet.
"Still in the planning stages, additional phases include the remaining 162.3 acres and are projected to have a combination of industrial, commercial and multifamily developments," according to Jackson-Shaw.
The new Onx Homes building is expected to be complete by mid-2023.
Story Link: https://www.hellogeorgetown.com/coming-soon-to-georgetown/jackson-shaw-and-onx-homes-break-ground-in-georgetown/