ONX Homes X+ Factories delivers first On Alba Home, marking the grand opening of the community in South Florida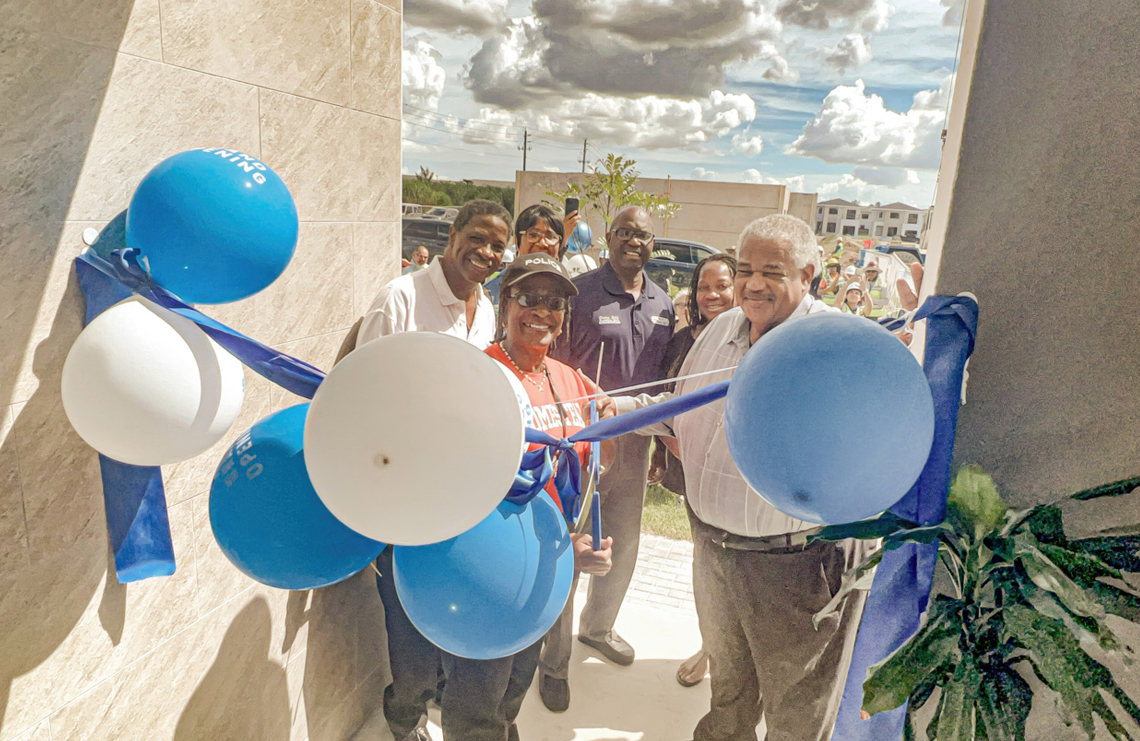 By Victor Cruz
Outlet: Roar Media
Published on Oct 5, 2023
MIAMI (Oct. 5, 2023) – Onx Homes, a technology-led, fully integrated home building company, announces the official grand opening of On Alba, a 137-single family home community in Florida City, Florida.
To enable the construction of hundreds of homes with speed and precision, Onxis utilizing its advanced design technology X+ Pod factory and X+ Component Factory in Florida City, to create and assemble the core elements needed to build a home in weeks instead of months.
The Onx Pod Factory, located in Florida City, produces fully assembled bathroom units that can be installed directly on site. These pods are complete with every amenity already installed and space for utility connections, creating efficiencies that dramatically cut down on the time and cost it takes to build some of the most complex elements of a new construction home.
The company's X+ Construction™ development, On Alba follows the company's successful phase one delivery of On Aurora, a 143-single family home community situated adjacent to On Alba. Attending the event was Florida City Mayor Otis T. Wallace and other dignitaries from the community.
Completed with X+ Construction™ technology and automated building systems, each On Alba residence was assembled onsite with factory-manufactured 3D + 2D building components, resulting in an average delivery time of 30 days.
"Our commitment to innovation and efficiency is found in every community we deliver, elevating the industry standard while emphasizing a customer-centric approach," said Ravi Bhat, Chief Operating Officer of Onx Homes. "As technology advances, so should the home-building process. We've made it our mission to deliver the future of living spaces with a faster, smarter, and more sustainable process than ever before."
Built at the company's state-of-the-art, automated factories in Florida City, each of the following components come standard in every home at On Alba:
Core Foundation+: Reinforced concrete foundations with damp proofing to protect against hurricanes.
Bathroom Pod+: Advanced engineered pods combining mechanical, electrical and plumbing systems with fixtures and smart design features.
Core Walls+: Built to withstand 175 mph wind loads providing specialized insulation that absorbs sound and creates a quiet environment.
Located at 1100 W Palm Drive, On Alba features five-bedroom and three- to four-and-a-half bathroom residences with quartz countertops, LED lights, soft closed drawers, energy-efficient appliances, and porcelain tiled floors.
Onx is on track to deliver more than 5,000 sustainable and resilient homes currently in development throughout Florida and Texas.
For more information, please visit www.onxhomes.com.
About Onx Homes
Founded in 2021 by construction experts, design thinkers and technology leaders, Onx utilizes high-end design and proprietary X+ Construction™ technology to create beautiful homes and sustainable communities. By leveraging its proprietary fully integrated construction capabilities, design, and a customer-centric approach- Onx builds and delivers sustainable, high-quality homes at scale and speed in a fraction of the time as traditional onsite construction.
With corporate and manufacturing facilities in Texas and Florida, Onx specializes in merging high-end design and leading technology to deliver the highest quality single-family home and townhome communities.
Leveraging its customer-centric approach and its fully integrated construction capabilities, including innovative proprietary design and X⁺ Construction™ technology, Onx can build a signature home in under 60 days, outpacing the industry average of six to nine months, creating unique value for homeowners while scaling up through thoughtfully designed community developments.
For more information, visit www.onxhomes.com.