Kimi Räikkönen Returns Trackhouse's PROJECT91.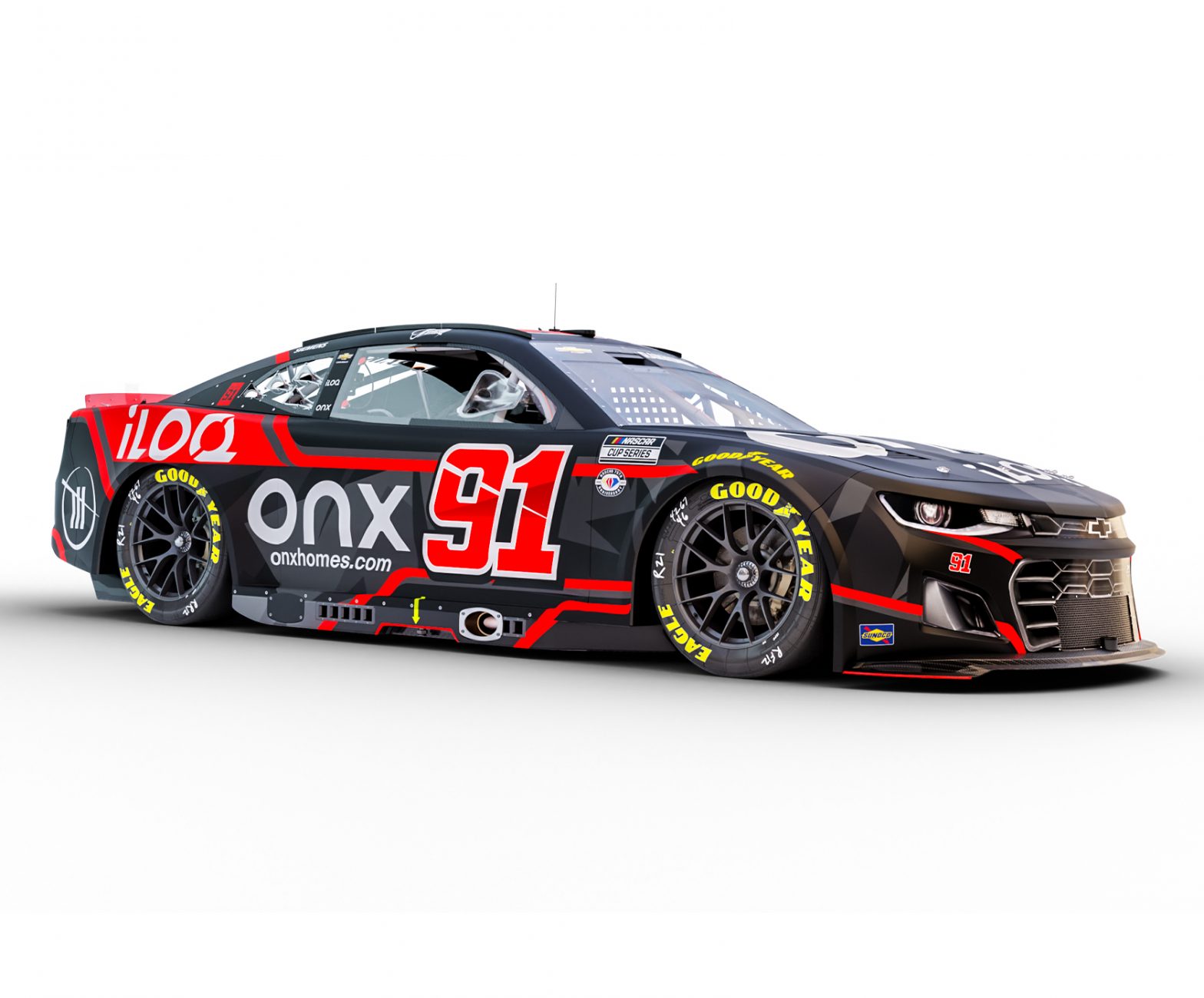 Kimi Räikkönen Returns Trackhouse's PROJECT91 will Race March 26 at Circuit of the Americas
Räikkönen will race the No. 91 Onx/iLOQ Chevrolet Camaro at COTA
CONCORD, NORTH CAROLINA –The Iceman is returning.
Trackhouse Entertainment Group today announced 2007 Formula One World Champion Kimi Räikkönen will return to the NASCAR Cup Series on March 26 at the Circuit of the Americas (COTA) to race PROJECT91's Onx/iLOQChevrolet Camaro ZL1 on the road course.
The race will mark Räikkönen's second Cup Series race after debuting with PROJECT91 at Watkins Glen (NY) International on Aug. 21 last year.
"I had a fantastic time in NASCAR," said Räikkönen. "There was a lot to learn in a very short amount of time, but everyone was very helpful, the competition was a big challenge. This time I get to race on a track I am familiar with so there won't be as steep of a learning curve. I want to have fun, but also do as well as we can."
Trackhouse Racing – a division of Trackhouse Entertainment Group – fields the No. 99 and the No. 1 Chevrolets with drivers Daniel Suárez and Ross Chastain in the NASCAR Cup Series.
Trackhouse Owner and Founder Justin Marks created PROJECT91 last year intent on expanding the organization's global reach by fielding a Cup Series entry for renowned international racing drivers.
"When we announced Kimi last year I said he was the global superstar I had in mind when we created PROJECT91. I think you saw the fan reception across the world and Kimi's performance in the car was proof of the concept. Kimi's following is massive and it's great for NASCAR, Trackhouse and I think Kimi really enjoys our racing."
Räikkönen will race the No. 91 Onx/iLOQ Chevrolet Camaro at COTA fielded by a Trackhouse crew led by 23-time wining crew chief Darian Grubb who won a Cup Series title with Tony Stewart in 2011.
Onx is transforming how the world builds homes and neighborhoods through X+ Construction, a fully integrated system that merges high-end design and leading technology, delivering more value at every step of the homeowner journey. The company served as the primary sponsor on Ross Chastain's No. 1 Chevrolet when he won the COTA race last year as well as Daniel Suárez victory at Sonoma (Calif.) Raceway in June.
iLOQ, the Finnish pioneer of smart and mobile locking systems, is present in the American market with its battery-free technology that ensures secure and intelligent access management for people and businesses.
Last summer Räikkönen became the first PROJECT91 driver visiting the team's Concord, North Carolina race shop and testing with the team at Virginia International Raceway. At the Watkins Glen race, Räikkönen qualified 27th then raced in the top-10 most of the afternoon before a late race accident caused by another driver ended his day.
Marks said Räikkönen will again visit the shop in the days before the race, but no test sessions are planned before the COTA race. He said Raikkonen's entry at COTA is the first of what could be multiple PROJECT91 races in 2023.
"I'm sure there are a lot of drivers that would like to have a chance to try NASCAR," said Räikkönen. "It's not very easy, so maybe it will open some doors in the future for more chances to try and get more Europeans into the sport."
Räikkönen is familiar with COTA racing at the Austin, Texas track eight times during his Formula One career. One of Räikkönen's 21 Formula victories, and most recent, came at COTA on Oct. 21, 2018, when he led 39 laps on his way to victory driving a Ferrari.
The native of Espoo, Finland retired from Formula One in 2021 after competing with the Sauber, McLaren, Ferrari, Lotus and Alfa Romeo teams since he started in 2001. His Formula One highlight came in 2007 when he won the F1 World Driving title for Scuderia Ferrari.
He competed in the Xfinity and Truck Series races at Charlotte Motor Speedway in May 2011.